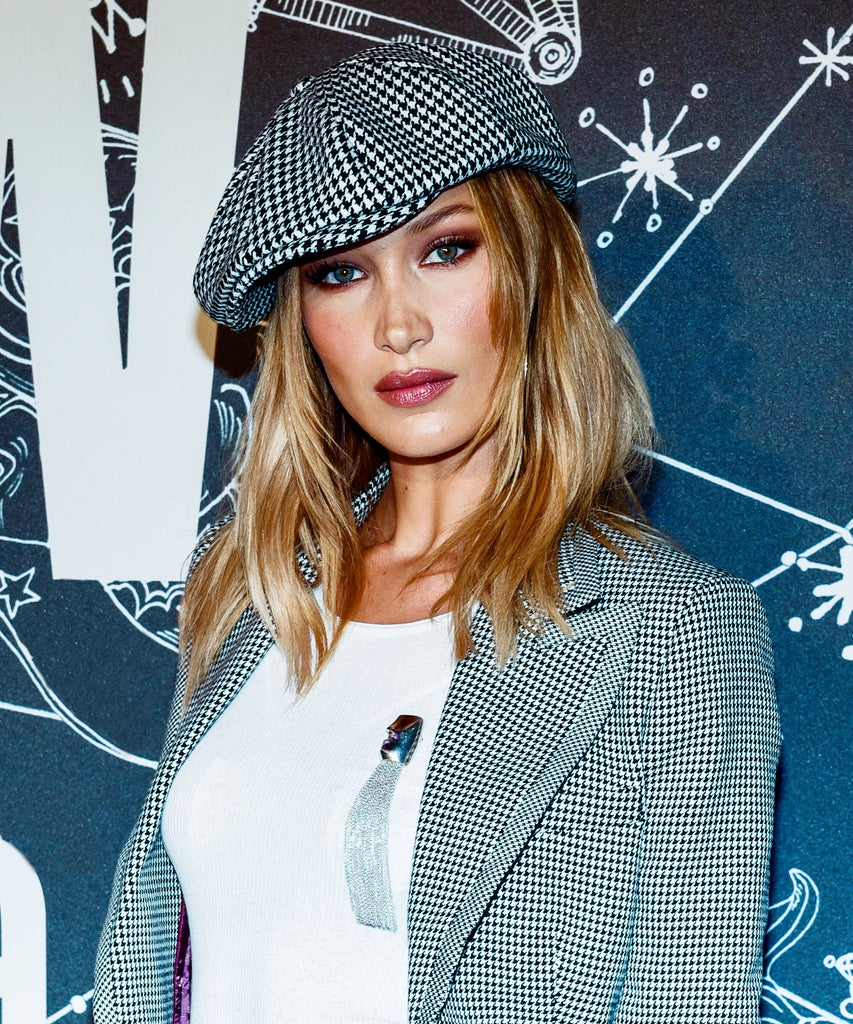 If you thought Kendall Jenner's blonde transformation was the most shocking celebrity hair change of the week, then you haven't seen Bella Hadid's new bob. It was just a week ago that Hadid was sporting her shoulder-length blonde hair while walking in shows during NYFW for designers like Brandon Maxwell, Michael Kors, and Marc Jacobs. Then, just two days ago, the model was spotted exiting London Fashion Week with a new, chin-length cut.
Ironically enough, Hadid debuted her shorter hair at the same Burberry show that BFF Jenner showed off her new creamy blonde strands. While the sun-kissed hair color is new for Jenner, Hadid is no stranger to major transformations. The 22-year-old model tends to experiment with both color and length on a regular basis. In fact, Hadid had a similar bob in 2017.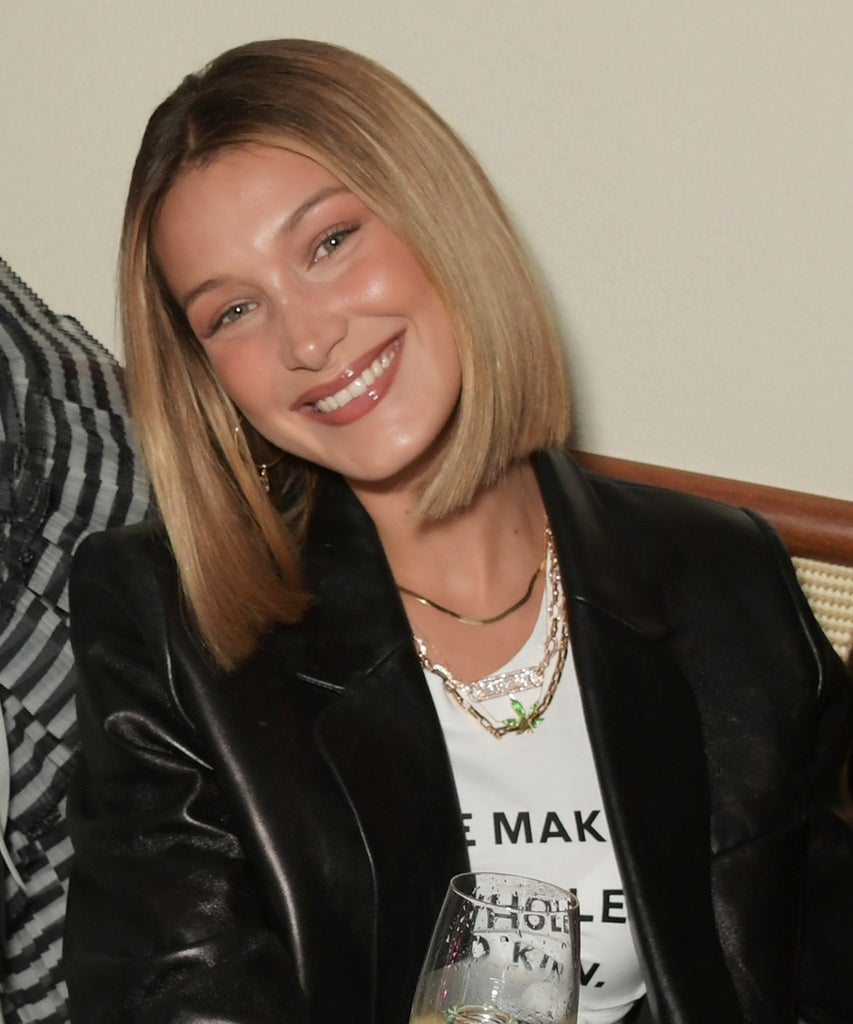 Two years ago, the bob cut was Hadid's signature. She initially debuted what was later dubbed the "sci-fi bob" at the 2017 Met Gala, after admittedly faking people out for the entire week prior with sew-in extensions. She ended up keeping the blunt look for over a year, until she started progressively lightening her brunette hair. By this March, Hadid colored her grown-out bob a honey-blonde shade before, a few months later, going full "butterscotch blonde" (courtesy of New York colorist Jenna Perry) in July.
Although most celebrity hair changes this drastic tend to be temporary, it seems Hadid's cut is legit — she was even spotted today touching down in Milan for the last leg of Fashion Week while sporting her revived sci-fi bob. Real or fake, there's no doubt the short style will be the hottest look for fall — and we have Hadid to thank for it.
Like what you see? How about some more R29 goodness, right here?
Chic Hairstyles To Inspire Your Next Cut
Ashley Benson's Dirty-Blonde Lob Looks So Good