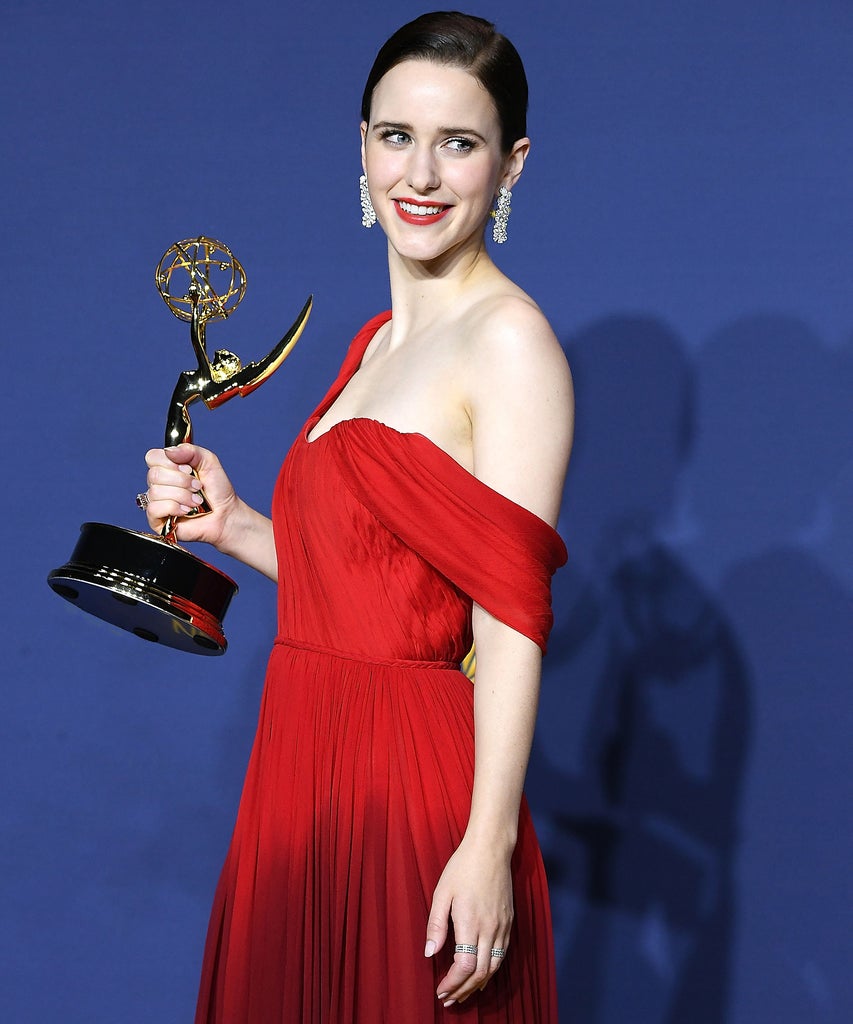 Great television and great snacks have always gone hand in hand, so it makes sense that to celebrate the biggest night in TV, all our favorite stars and showrunners will be eating all the best hors d'oeuvres at the annual Governors Ball after-party. The event, which will take place in Los Angeles immediately following the 71st Primetime Emmy Awards, will be catered by Joachim Splichal of Patina Catering, and though he has run the kitchen for this party for 24 years, his team of 250 chefs is doing something different this year.
According to a press release, Patina will be moving away from "a static, sit-down dinner" and will instead be providing "an elegant, flowing feast." This is meant to reflect the after-party's theme this year, which is "Brilliance in Motion," and the menu will feature treats including mini milkshakes and "street corn" ravioli.
Last year, Splichal added an abundance of plant-based options to the menu, and this year, celebrities will have more than enough vegan and vegetarian options to try, from Beyond Meat sliders with caramelized onions to Brussels sprouts frites to beet "poke" and tomato "tartare," reported People. Carnivores will be served Maine lobster with burrata, paella Valencia, and crab cake sliders.
For dessert, Patina is teaming up with Lindt, whose chocolatier Anna Czaja told Us Weekly that guests can expect an estimated 7,000 pots de creme, each dusted with edible gold. But there will be more than just one dessert option: vegans can enjoy a dairy-free raspberry chia seed tapioca, and Lindt will also be providing 10,000 truffles for the party.
And it is an after-party, so of course the stars will be drinking in style. World-class bartender Charles Joly will serve signature cocktails including the Marvelous Mule and the Dapper Dragon, and Napa Valley winery Sterling Vineyards will provide an estimated 1,500 bottles of wine.
For those staying up all night, Don Francisco's Coffee will also be pouring tons and tons of caffeine for everyone both attending and working the event: "It takes a lot of coffee to make an Emmys Awards happen," marketing director Lisette Gaviña Lopez told Us Weekly. 
The 71st Primetime Emmys will air this Sunday, September 22.
Like what you see? How about some more R29 goodness, right here?
Why Didn't Netflix's Biggest Show Get An Emmy Nom?
Impossible Burger Is Coming To Grocery Stores